About Julie
Julie Rasmussen is an accomplished Senior Executive and Board Member with more than 30 years of success across the healthcare, technology, transportation, and logistics industries.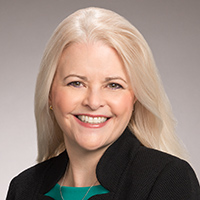 Leveraging extensive experience in organizational excellence, she is a valuable asset for a business considering the implementation of a significant change that would impact employee headcount, financial strategies, and/or profitability. Her broad areas of expertise include team development, employee engagement, organizational leadership, strategic planning and implementation, business integration, and global business.
Throughout her career, Julie has held various leadership positions including President of Mary Kay Russia, President of Mary Kay Europe – London and Moscow, CEO of Richmont Transportation Services, Chief Operating Officer of CVSL, Partner at the Newport Board Group, and Director of EnXray Limited. Currently, she is the Chairman of EnXray Limited, a position she has held since 2017. Julie has had many successes over the years and has served as a key contributor to numerous organizational achievements.
Julie joined EnXray in 2015 where she has led strategic efforts to move the organization into new growth stages. She was later promoted to Chairman and took over relationship management and leadership development. She most recently completed a strategic management transition which saw the appointment of a new CEO for the company.
Julie also has an abundance of knowledge in the roles and responsibilities of a board member having served on the boards of numerous organizations including EnXray, CVSL, Kirsanova Realty, Richmont Transportation Services, the Harriman Institute, Operation Smile Russia, Russian Association of Direct Selling Companies, and the American Chamber of Commerce in Russia.
Julie received her Bachelor's Degree in Russian from the University of Virginia where she graduated with distinction (cum laude), was a Phil Beta Kappa graduate of the Echols Scholar Honors program, made the Dean's List every semester and was inducted into the Jefferson Literary and Debating Society which dates back to 1825 and is the oldest Greek letter society at the University.
She has an MA in Soviet Studies, Political Science, Economics and Finance from Columbia University's School of International and Public Affairs where she was selected as the Editor-in-Chief of the school's Journal of International Affairs, was admitted to the International Fellow's program and received both a Seagram's Corporate Scholarship and a Harriman Institute Junior Fellowship award.
She regularly participates in continuing education and professional development opportunities and holds certificates in Russian Language, from the Pushkin Institute, and Russian School, from Middlebury College.
---
About Jatish
Jatish Shah is a Senior Level Finance Executive with over 30 years of experience in finance, accounting and operations management, in an international environment.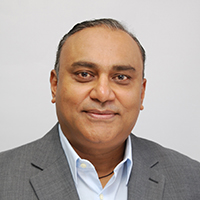 Utilizing extensive experience gained within Multi-national organizations, SME businesses, start-ups and business consulting, he has direct experience of Business Transformation, Business Process Re-engineering, Business Planning, IT/ERP reviews and implementation within the B2B, B2C, Technology, Business Services, Retail and Financial Services industries.
His experience of financial and accounting management covers the spectrum from Day-to-day operations, Budgeting & Cashflow planning and execution, Business planning, Business Analysis, training & coaching and finance team development and succession planning.
Jatish has traveled extensively on numerous business projects and is aware of the impact of cultural and economic business dynamics in both emerging and developed markets.
He has held Finance Director and CFO positions for over 20 Years within diverse industries.
Jatish has a Bachelors Degree in Business Studies, specializing in Banking and Finance, from the City of London Polytechnic. He is a qualified Chartered Management Accountant (ACMA) and a member of the Chartered Institute of Management Accountants (CIMA).
---
Associates
Kate Byars
https://www.linkedin.com/in/kathleengarrettbyars/
Heather Colby
https://www.gtc-consultancy.com
https://www.linkedin.com/in/heather-colby-a5b19/
Susan Arndt
https://www.linkedin.com/in/susanarndt/